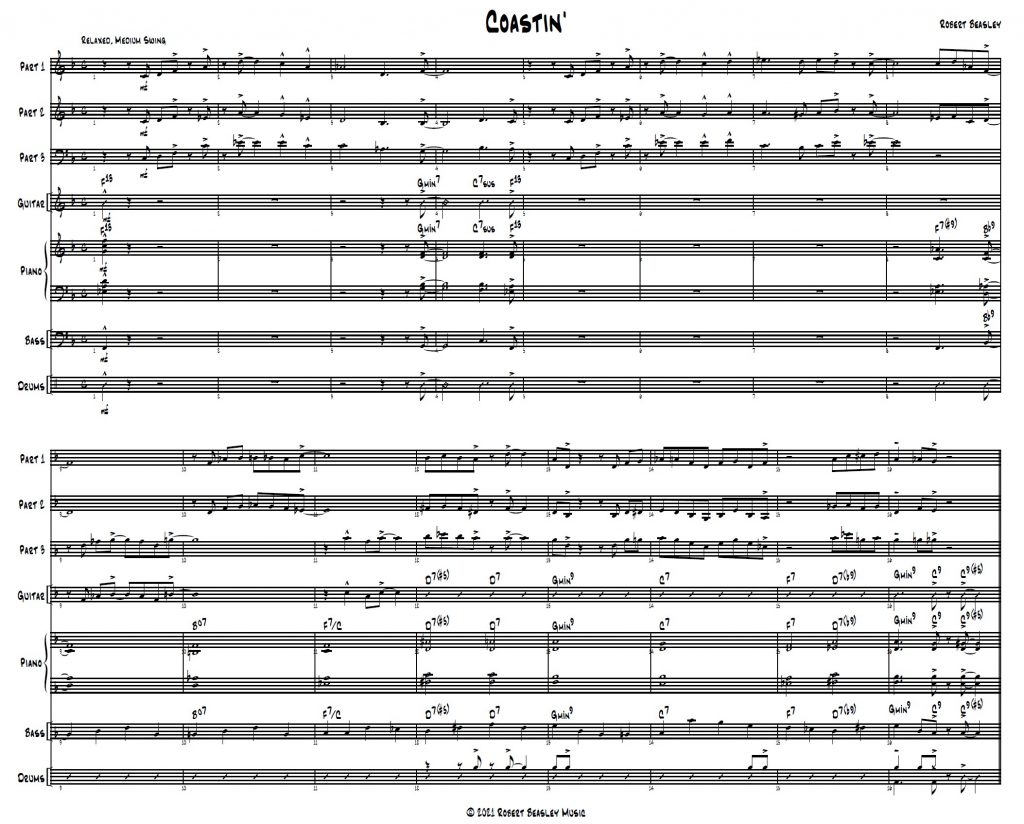 The Jazz Combo Flex Pack is a collection of 3 original compositions designed with the small high school jazz program in mind. Each piece is playable with 1-3 horns plus rhythm section. Much more than head charts, each composition consists of an arranged and harmonized melody, solo backgrounds, and an ensemble/shout section, providing your group with all the elements of a big band chart in a small group setting.
Coastin' has a relaxed, bluesy swing feel, giving your ensemble a chance to really dig into the essential stylistic elements of jazz. The rhythm section alternates between stop time and straight ahead swing during the melody, allowing the horn harmonies to really shine.
Moon Gazer is a modal piece featuring a mellow straight-eighth groove. The AABA form alternates between D minor and Ab major, allowing students to improvise in comfortable keys for longer stretches.
Next Up is a minor, hard swinging piece in the style of Art Blakey and the Jazz Messengers. This piece is a great feature for your drummer, with a drum solo intro and an ensemble section which alternates written phrases in the horns with drum solos. Students can improvise successfully either by playing the chord changes or using a C minor pentatonic or blues scale throughout the form.
Instrumentation:
3 melodic parts (with options for C, Bb, Eb, Bass Clef, Tenor Sax, and Flute)
Guitar
Piano (with chord symbols and suggested voicings)
Bass (with chord symbols and suggested bass lines)
Drums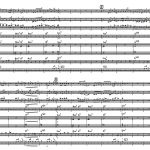 Looking for a larger instrumentation? Try Jazz Combo Flex Pack, Vol. 2