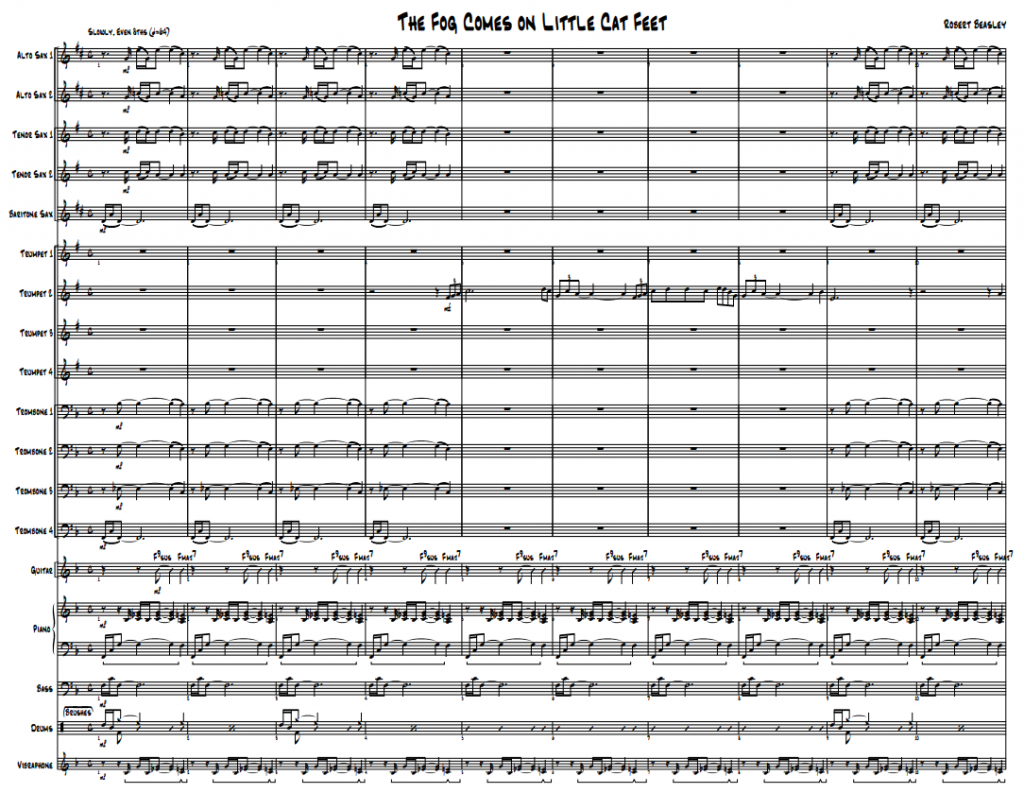 The Fog Comes on Little Cat Feet is a ballad feature for trumpet. An ostinato pattern sets a mood
of mystery, and continues as the trumpet adds its melody. The mood then brightens as the
ensemble takes over the B section. A faster tempo emerges for solos by trumpet and guitar,
followed by a sax soli. The original tempo then returns for a final statement of the melody.