Jazz Combo Flex Pack, Vol. 2 is a collection of 3 original compositions designed with the small school jazz program in mind. Each piece is written for 5 horns plus rhythm section. Much more than head charts, each composition consists of an arranged and harmonized melody, solo backgrounds, and an ensemble/shout section, providing your group with all the elements of a big band chart in a small group setting.
Bring It On alternates between a driving shuffle feel and straight ahead swing, offering your ensemble a chance to dig in and enhance their swing feel. Written in the key of F, the form is a variation on a 24-bar blues.
Slick features a bossa feel in the drums combined with an ostinato groove in the bass, producing an infectious feel for the melody to float over. The piece is in C major with each chord in the form lasting for at least 2 measures, creating an approachable form for soloists. This piece lends itself well to featuring a flute player, should you have one.
Sideways is a swinging F minor blues. The melody is split between higher and lower instruments, giving the low end of your front line a chance to carry the tune.
Instrumentation:
5 melodic parts (with options for C, Bb, Eb, Bass Clef, Tenor Sax/Bass Clarinet, Horn, and Flute)
Guitar
Piano (with chord symbols and suggested voicings)
Bass (with chord symbols and suggested bass lines)
Drums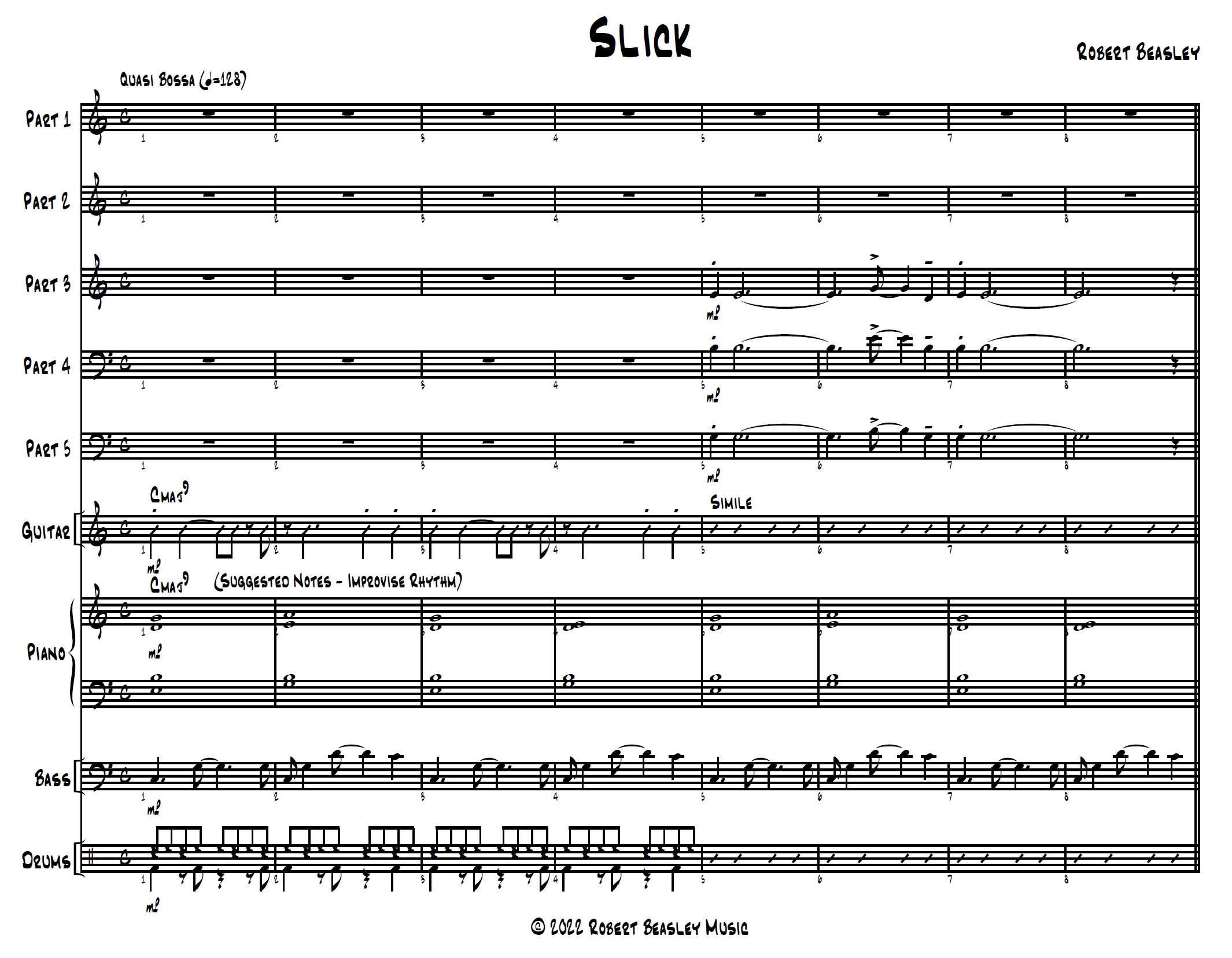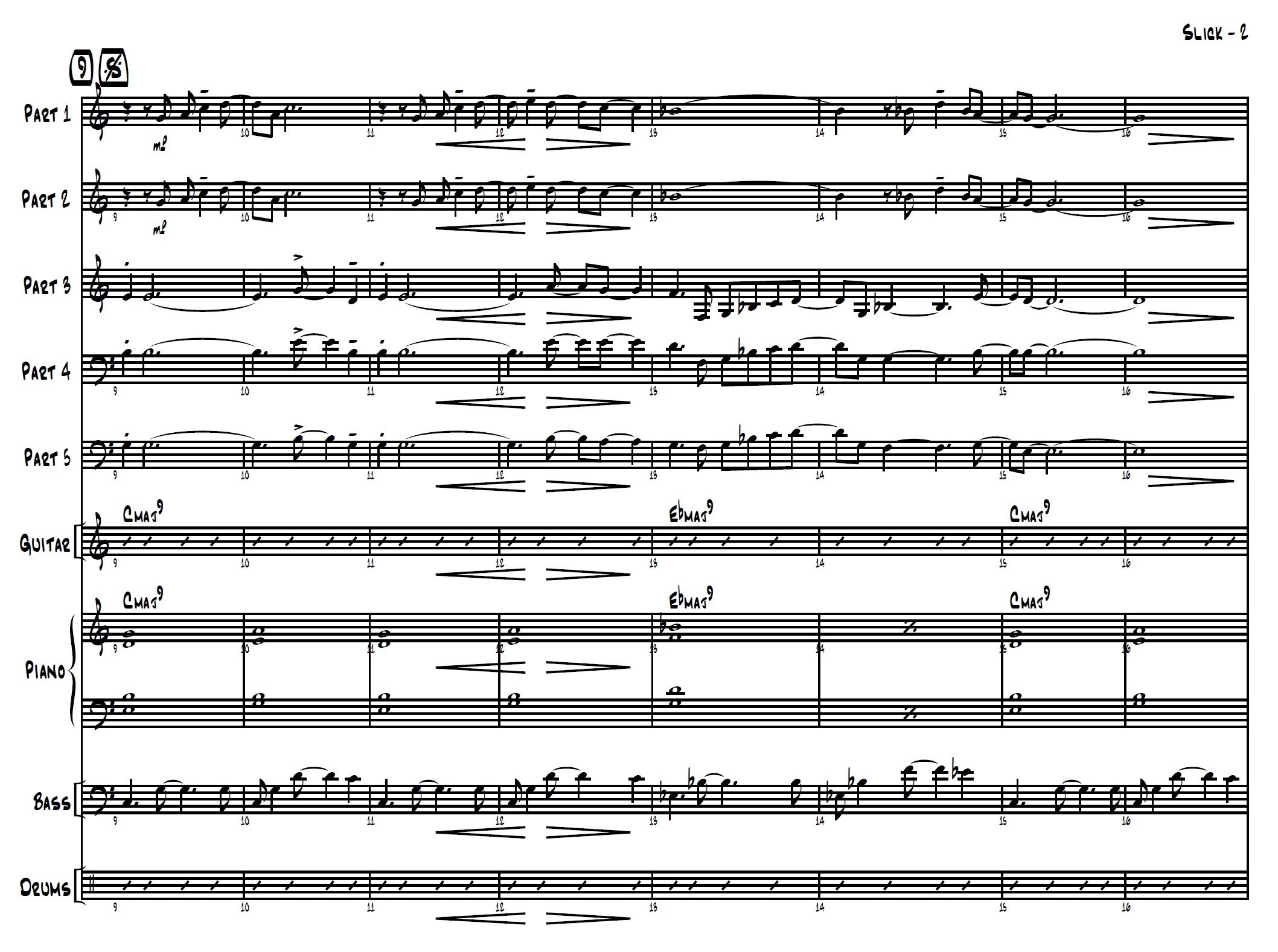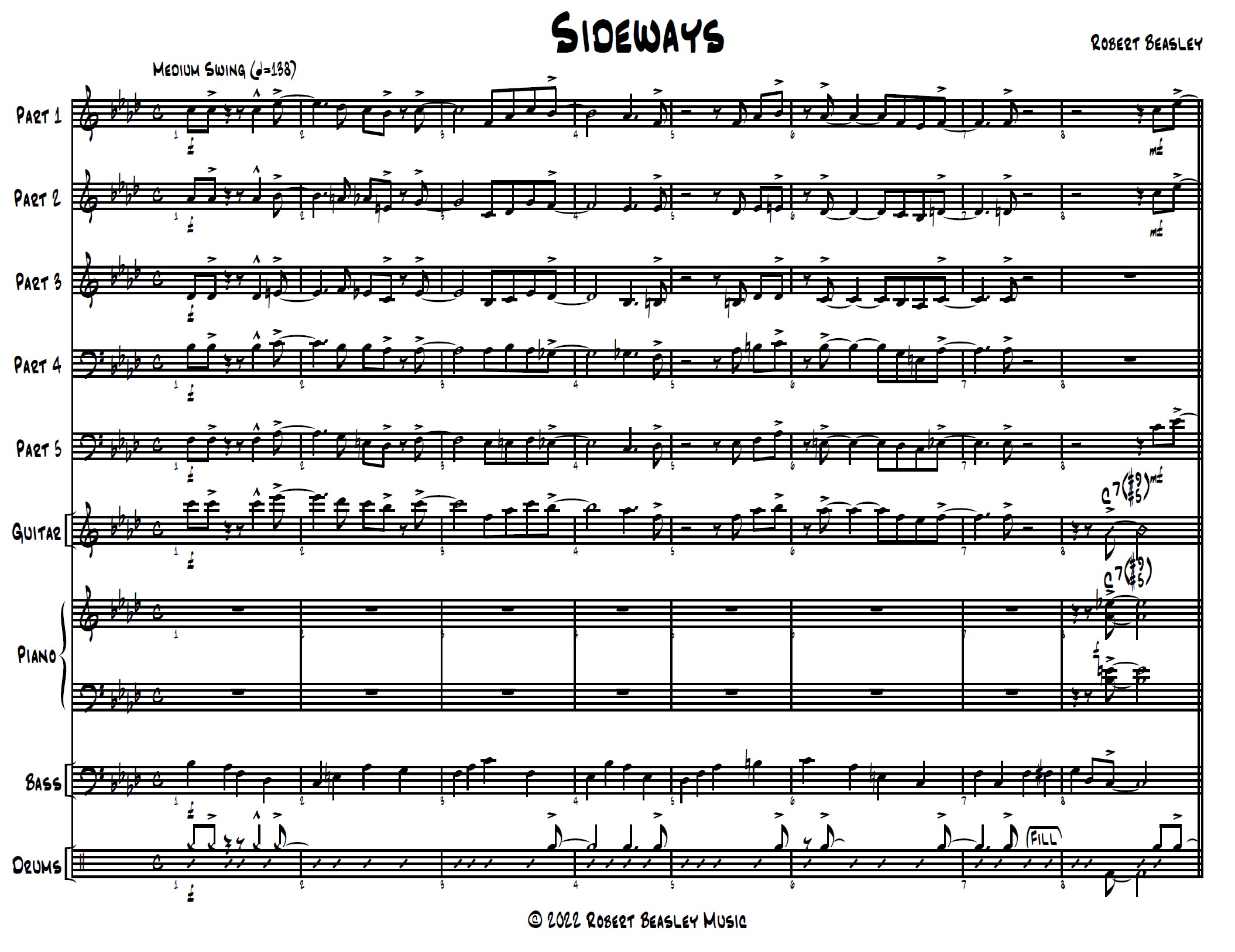 Looking for a smaller instrumentation? Try Jazz Combo Flex Pack